Vanessa Cassis, PA
My name is Vanessa Cassis. I am a licensed Real Estate Agent at Keller Williams Elite Properties in Aventura. I am "THE" South Florida Real Estate Agent, here to service all your real estate needs. I am also the Founder, President, and CEO of Cash, Flip & Repeat. This real estate scholarship program was launched in Nov 2021. I realized that there wasn't a one-stop-shop program in the real estate industry that included getting your real estate license, providing mentorship, and helping you cultivate your deals. I have created this all-inclusive program with the interest of growth and success of each student and/or mentee.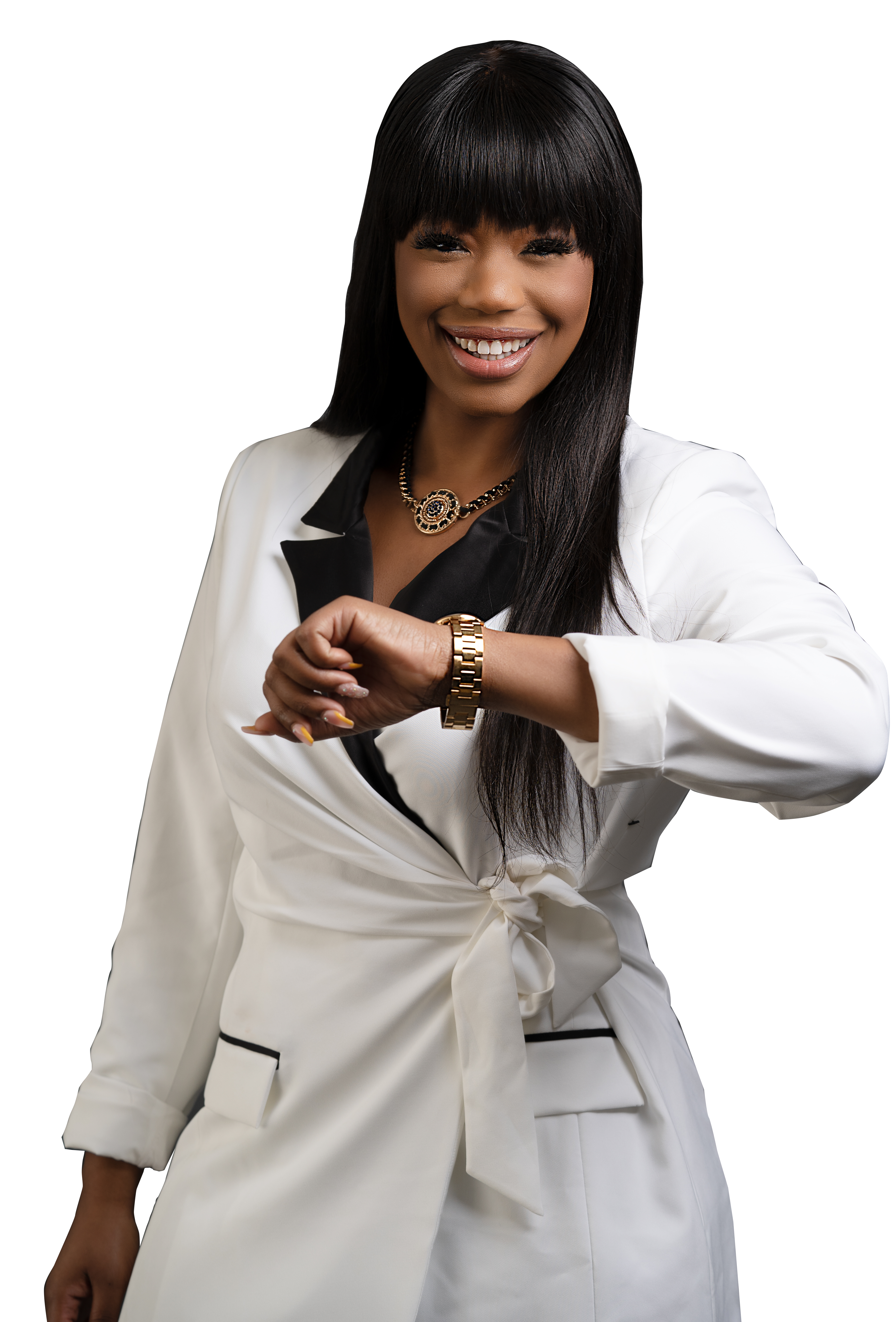 My Newest Current On-Going Project!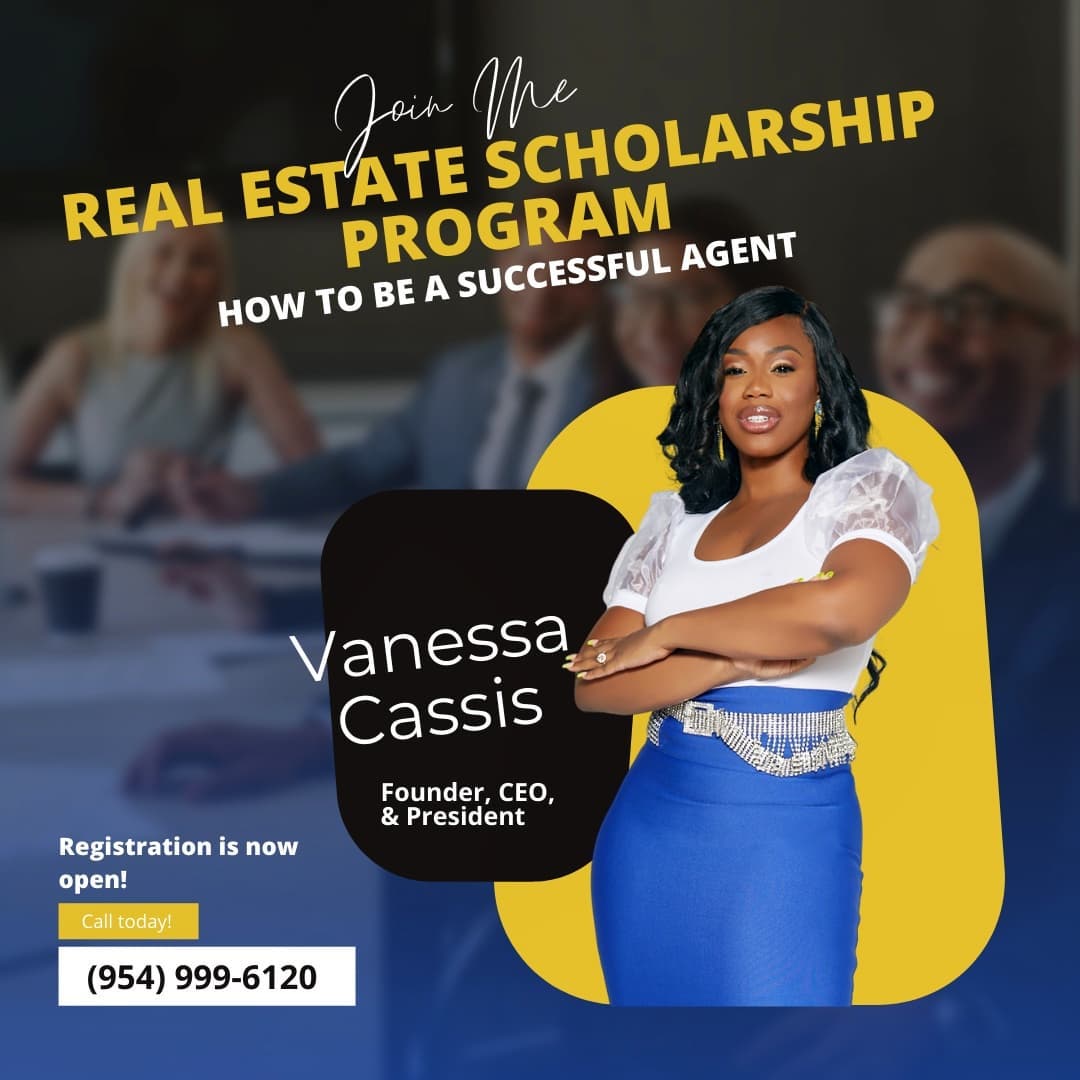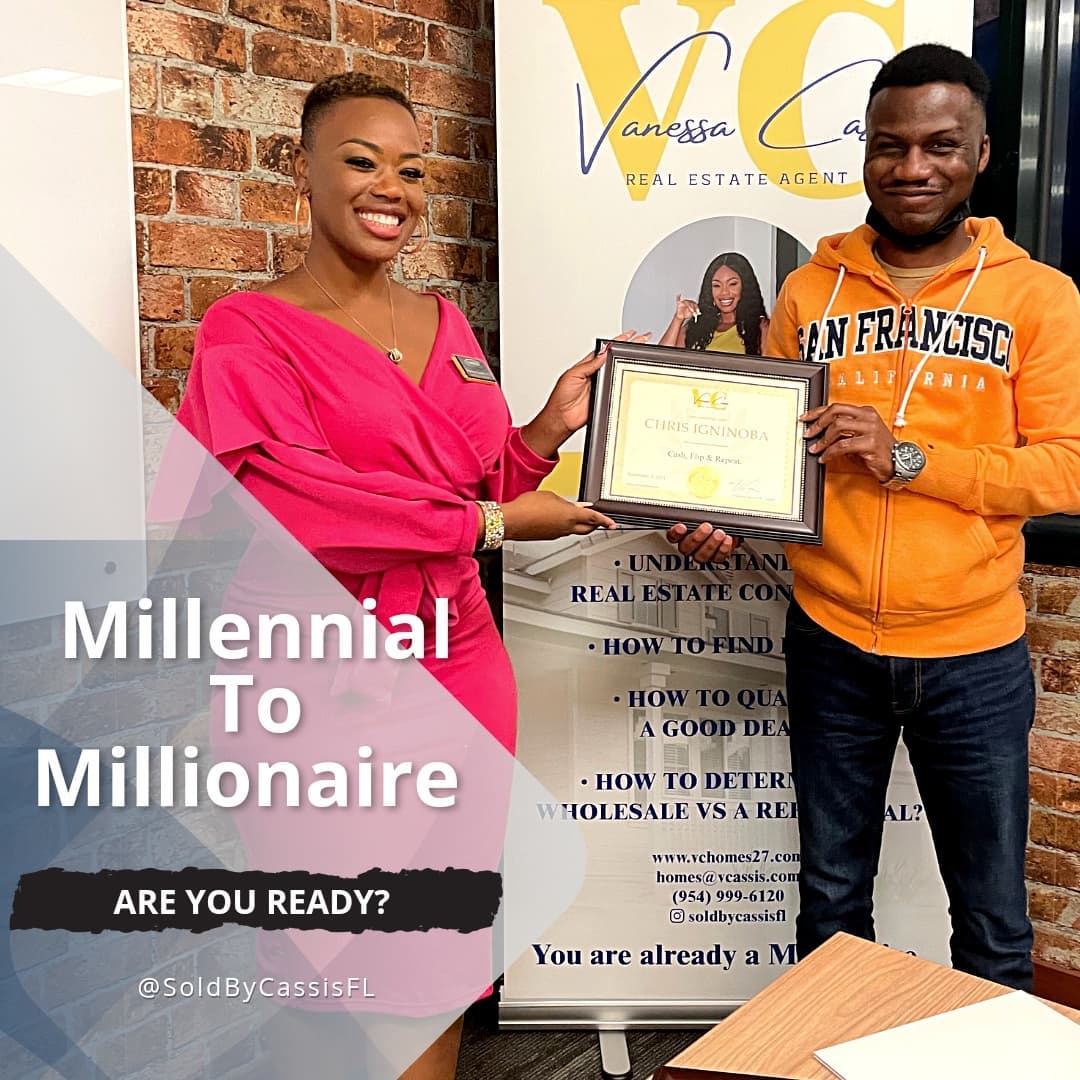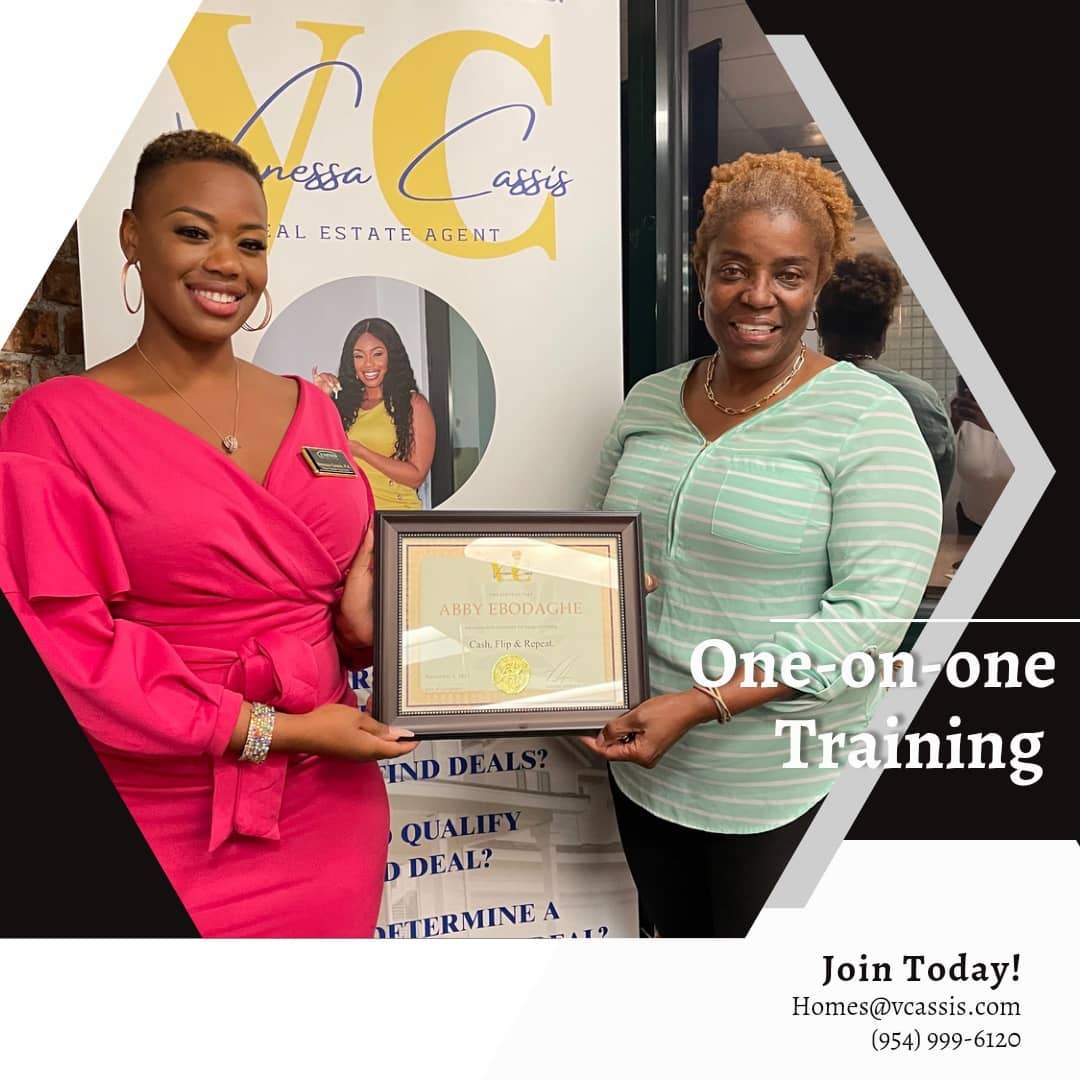 Vanessa Cassis, PA at Work
On-Hand Learning
Our main goal is to ensure that all of our students are prepared for the real world. We completely understand that being in the Real Estate Industry can be extremely difficult. We want to help alleviate some hurdles when entering the industry for our students. For this reason, we assist our students in different potential and ongoing projects to display what can and should be done; while attempting to educate them on what should not be done.
It's Your Time to Get Mentorship
We want to be 100% sure that all our students are completely ready. For this reason, all of our students will receive the equal opportunity of Twenty Full Hours of One-On-One Mentorship.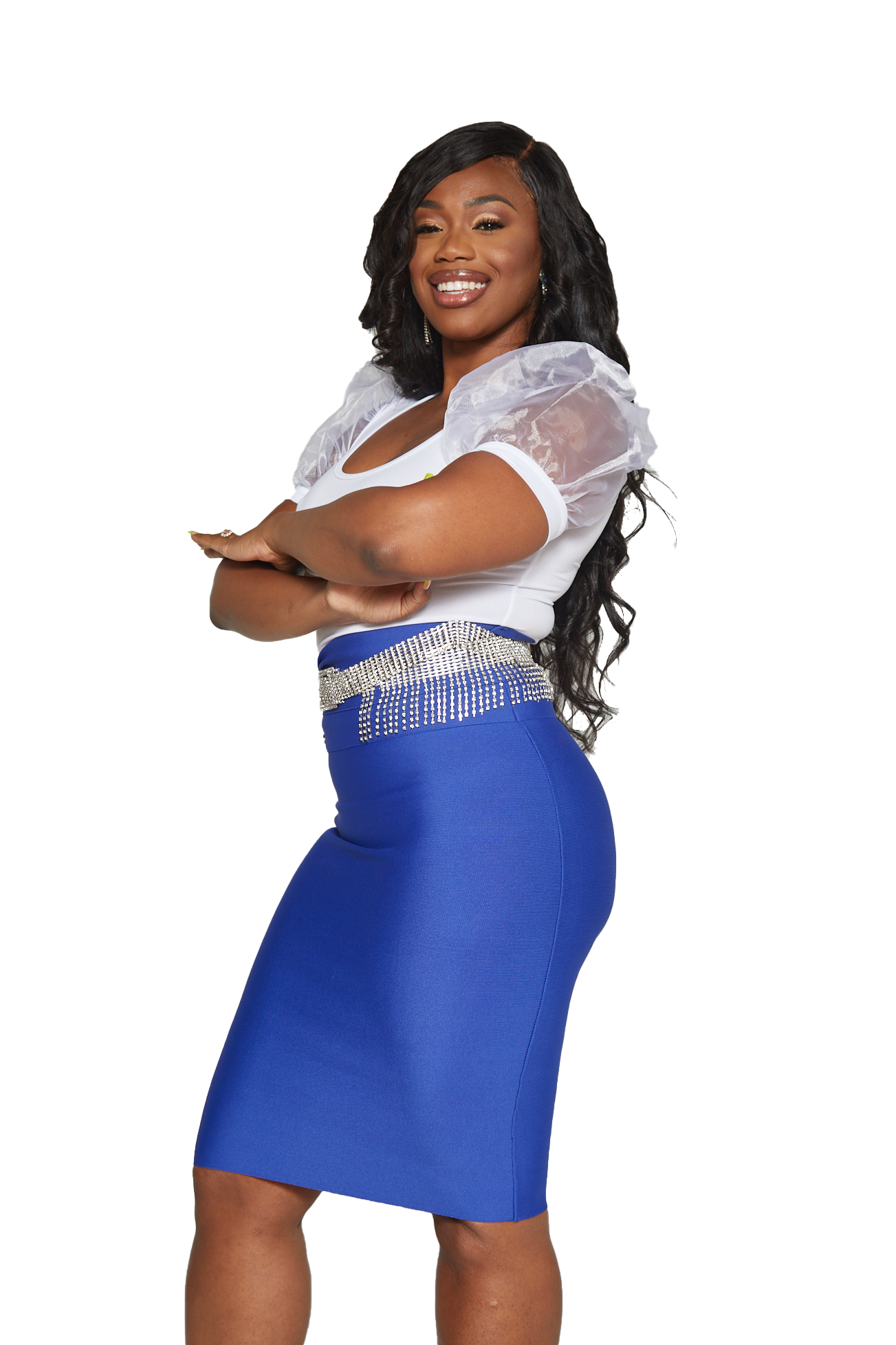 Tips on Buying your New Home!
We completely understand that buying a home can be extremely complicated! OUR main goal is to make sure that you are well informed of what is occurring during the entire process.
Being Informed
Buying a home can be extremely complicated! Whether I am helping out one of my students in the attempt of flipping a home or helping a buyer who is checking out the current market. My main goal is to ensure that all my clients are fully informed of what they are checking out.